Fast and reliable internet connection in requirement of almost every business. In Chandigarh tricity, there are few big giant who offers fastest internet connection and they are well known Internet Service Provider Companies. Lets take a look at CONNECT broadband, which is leading name among top 3 ISP companies.
Exploring Connect broadband Connection in Chandigarh
The CONNECT Fiber broadband connection has redefined potential and limitations of Internet services in chandigarh, Mohali,Panchkula, Kharar and Zirakpur. So now you can expect much faster broadband connection in tricity Chandigarh. Get speed options between 4 to 100 Mbps in DSL / VDSL / Fiber FTTH or WBB wireless internet connection. If you are lucky and FTTH (Fiber To The Home) is available in your sector/ phase / area, you can have access up to 100 Mbps bandwidth easily. Enjoy constant internet connectivity in Chandigarh with guaranteed super speed, which in real is fast enough to surf, download, upload, stream or for any activity on live internet. Take your decision now to book new Connect Broadband connection for your commercial or domestic requirements.
---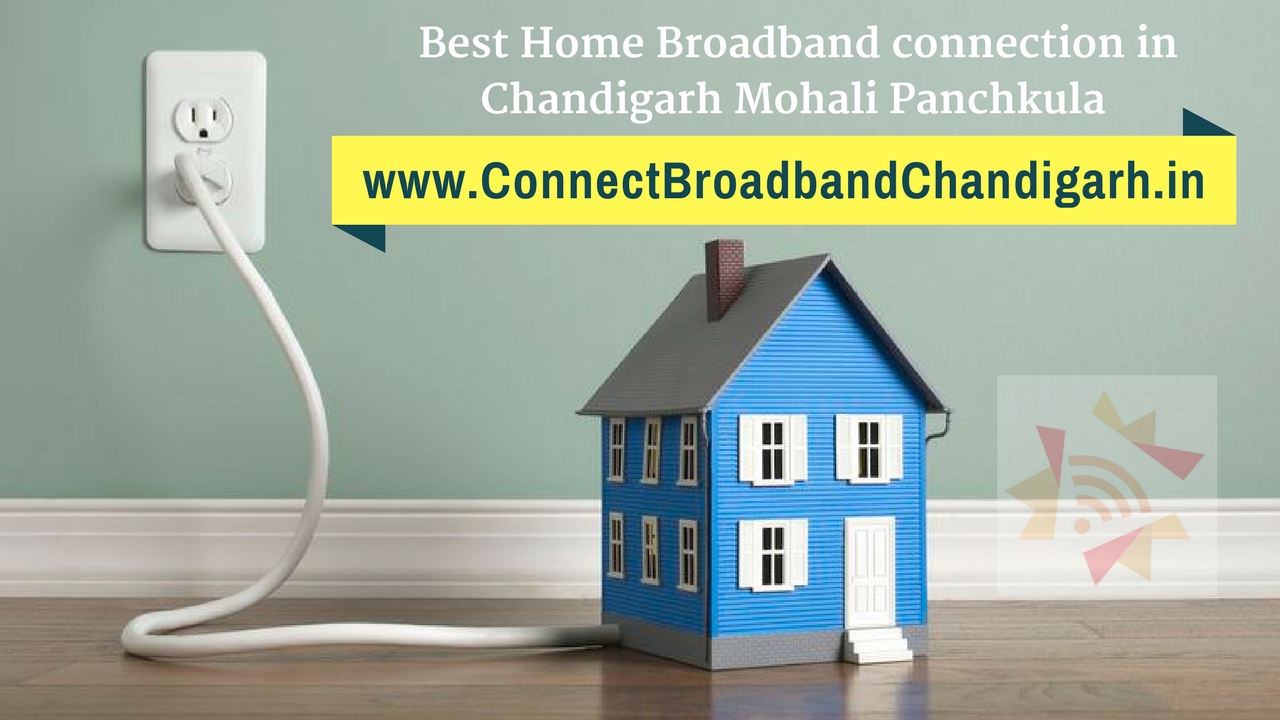 ---
Grab the best deals on connect broadband services, right here at www.connectbroadbandchandigarh.in with complete information. Growing network of Connect Broadband Services let you enjoy practically fast internet connection in Mohali, Kharar, Chandigarh, Zirakpur, Panchkula and dera bassi area. Consumers are now to asking their internet operators to increase the speed of their broadband plans. It is due of sudden increase in use of smart devices. CONNECT has improved the values of typical broadband service in chandigarh and Punjab region. Connect broadband is a name, which is synonymous to high-speed VDSL and fiber optic FTTH internet connection. In order to extend capabilities of wired network, we are improving the internet technologies used in our broadband network. Connect's Optical Fiber FTTH broadband connection is best option for Internet connectivity in Chandigarh and nearby locations. CONNECT is popular for providing the speed up to 100 Mbps with its fibre internet network. To get this plan you have to check whether your city is covered with Connect Broadband Fiber network or not. Please Consult our sales team for new Connect broadband connection.